We are robotic material removal experts. From new foundry design inquiries to testing, building and maintaining existing or refurbished systems, our clients rely and return to us for their foundry needs.
PRECISION MATERIAL REMOVAL
Material removal is hard, dangerous work. Our robotics perform grinding, machining and finishing that are simply more efficient and cost effective than manual labor. Not only will a robot save production time and reduce overall costs, it will also reduce the serious health and safety risks associated with finishing processes.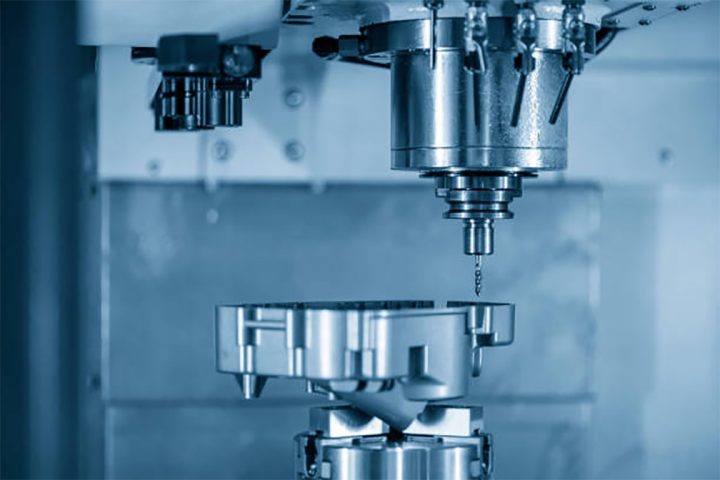 Deburring is the removal burrs, edges, fins or unwanted excess from cast parts. Robotic deburring is when this process is carried out by industrial robotic arms programmed thru Computerized Numeric Controls. 
During casting, molds, channels called gates allow the material to flow into the hollow spaces of the mold. Removing the material that hardens in the channels so that just the finished piece remains is known as degating.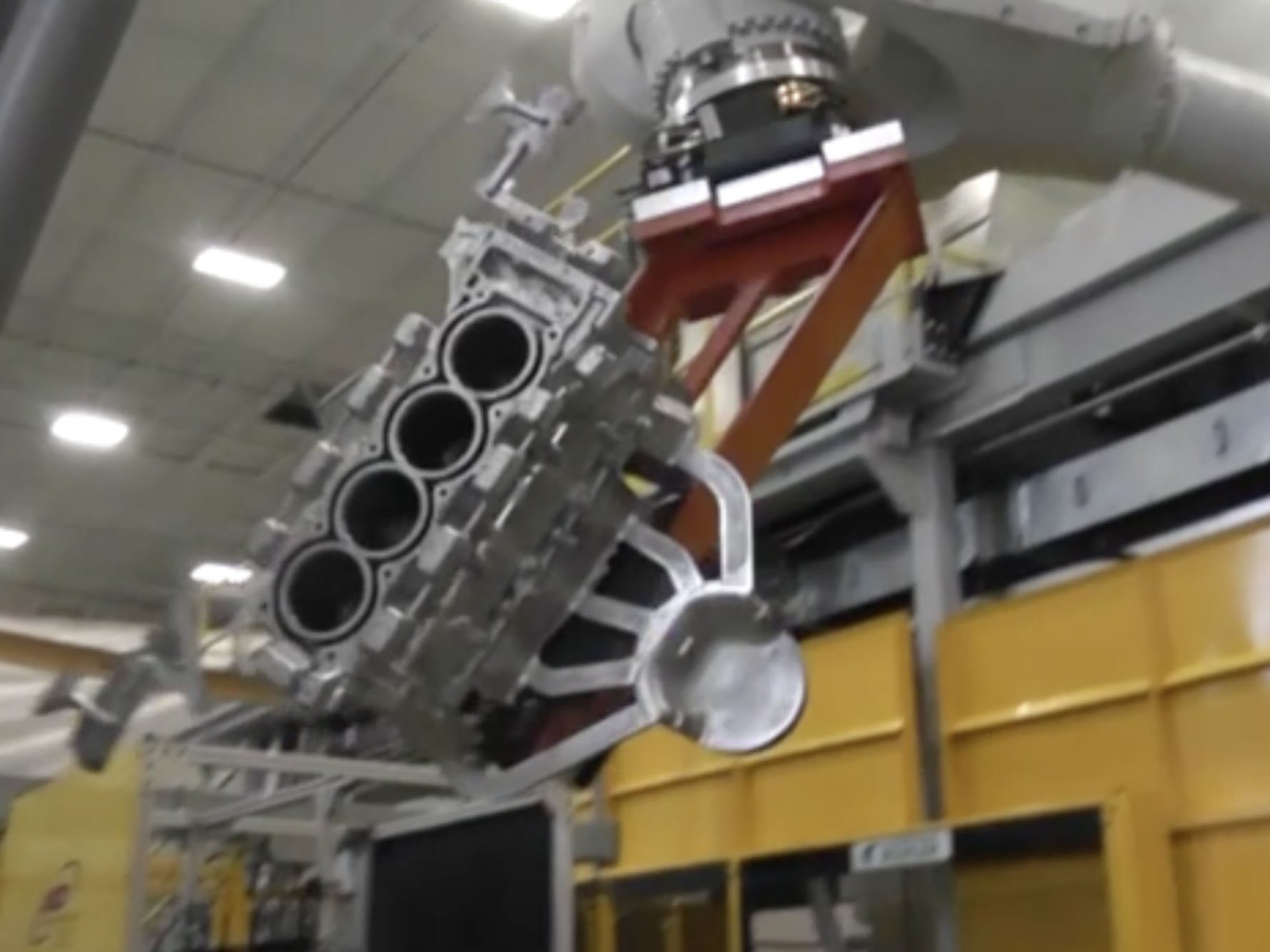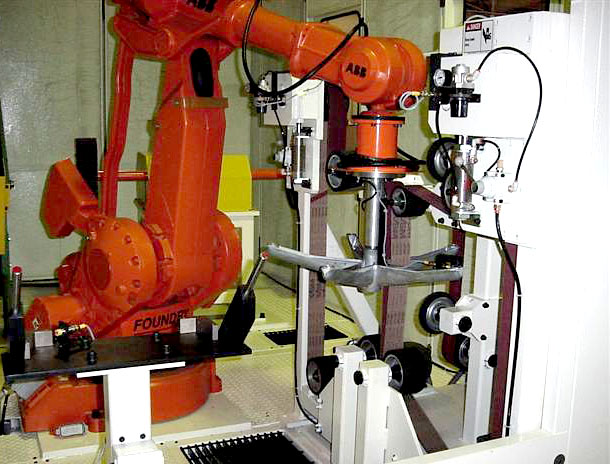 ROBOTIC SANDING & POLISHING
Sanding and Polishing is required to finish the products to the finished level. Robotic CNC finishing ensures the precise handling in a safe environment with minimal human contact. Closed cells allow better control of dust and debris removal.
We prioritize precision engineering, reliable suppliers, and effective solutions to seamlessly meet the demands of our clients. As authorized partners with leading manufacturers, we are dedicated to providing our clients with the highest-quality industry solutions.
As a united team, we value the significance of creating customized solutions with meticulous care, attention to detail, and collaborative effort. Our commitment spans from the project's initiation to its conclusion, ensuring that our clients receive a solution that is not only reliable, cost-effective, and efficient but also tailored to their exact needs.
Rest assured that our expertise ensures a solution that not only meets but surpasses your expectations. With our company, excellence is the benchmark across all aspects of our services. We recognize and appreciate the valuable partnerships that contribute to our shared success.